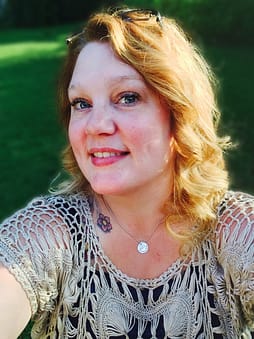 This blog was written by Nossi College of Art student, Brandi Leath. Brandi will graduate with her associate degree in Interactive Graphic Design in the 2016 spring semester. She is a marketing manager and graphic designer for the online retail community, mainly in Nashville. Brandi has managed marketing strategies and brand identities for five different retail brands. She has experience in online marketing, web design, eCommerce, digital advertising, social media marketing and 10 years of accounting experience. She has also been an avid member Nashville's Social Media Club Chapter.
"I love being a night student at Nossi, most of the classes are really small and intimate. I am a part-time student, so unfortunately, because of curriculum schedules, I was only able to see my favorite people once a week, maybe twice if I'm lucky to have another class with them.
In most classes we critique our work for every project. I LOVE critique days. These are the days I receive constructive feedback, not only from my mentors and teachers, but also from my peers. These class critiques provide feedback that helps me continue to grow as a designer.
Because of my limited school schedule, I decided to create a Facebook group for each class I attended. My goal was to provide a safe space to post our work-in-progress before critique day. This opportunity enabled us to really push each other to constantly get better. When final critiques came up, our work was nearly perfect because of all the feedback we had given each other during the off days between classes.
I found these groups to be very successful. Even our teacher, Keith Wood, was super involved and helped post items to the board between classes. If we needed help because we were stuck on something, we leaned on each other for help. There was one night that 4/5 of us pulled an all-nighter working on our final project, discussing and posting in our private group.
Because of these successes, I decided to create one for all graphic designers like me in Middle Tennessee. I hope to connect professional designers and students so we can help each other as a community.
The Nashville Graphic Designers Group was born in fall 2015! It is a specialized group of professional graphic designers, web designers and students seeking a degree in graphic or web design. It's a place to share ideas, tips and tricks of the trade, post work for critique, ask for help and help others.  I love how our group is growing and evolving. If you are a graphic designer or web designer in Nashville, please join! Please note, this group is created only for Graphic Designers in Middle Tennesse. If you are looking to connect with other creatives outside the design world, I highly recommend Beth Inglish's Nashville Creatives Group.