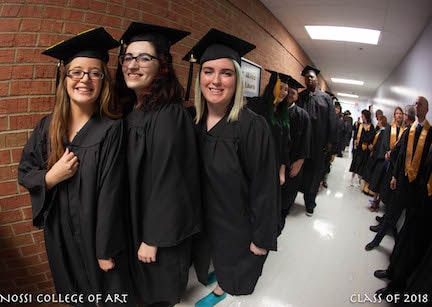 Congratulations to the Class of 2018 Nossi College of Art graduates. Saturday, June 2, was a celebration of all things creative as 42 Nossi College of Art students were awarded diplomas! Alumni photographer, JP Productions, captured the day as proud staff members, family and friends filled the room to honor our graduates.
We are happy to announce eight received an Associates of Commercial Digital Photography, five Associates of Interactive Graphic Design, 14 Bachelor of Graphic Arts in Commercial Illustration, seven Bachelor of Graphic Arts in Graphic Design Media, five Bachelor of Graphic Arts in Commercial Photography, and three Bachelor of Graphic Arts in Video and Film.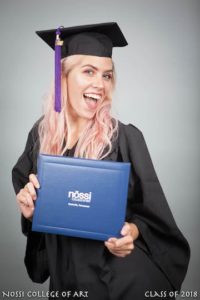 Our commencement proceedings opened with our Executive Vice President, Cyrus Vatandoost, as he introduced, his mother and President, Nossi Vatandoost.
"I am certain you will be very successful in your life journey. Now is the time to branch out and put your hard work and dedication to the test," exclaimed Ms. Nossi.
No surprise to anyone – Nossi concluding her opening remarks with, "I hope you all come back to see me, don't forget!"
Our commencement speaker Dr. Regina Henry, a local, higher-education professional destroyed the stigma of a boring, college graduation speech and wasted no time getting to strategic tips for personal and professional success. Regina encouraged us to utilize "personal branding" as a tool for success and especially, the impact our "personal brand" has on others.
"Think about the brand you want others to see, the impression you make on others based on your brand. Are you a generic brand or a brand name?" Regina asked.
In addition to personal branding, Dr. Regina stated, "Passion is what drives you in your most difficult days. You have to tell your story with confidence! Don't be afraid to show off a little bit."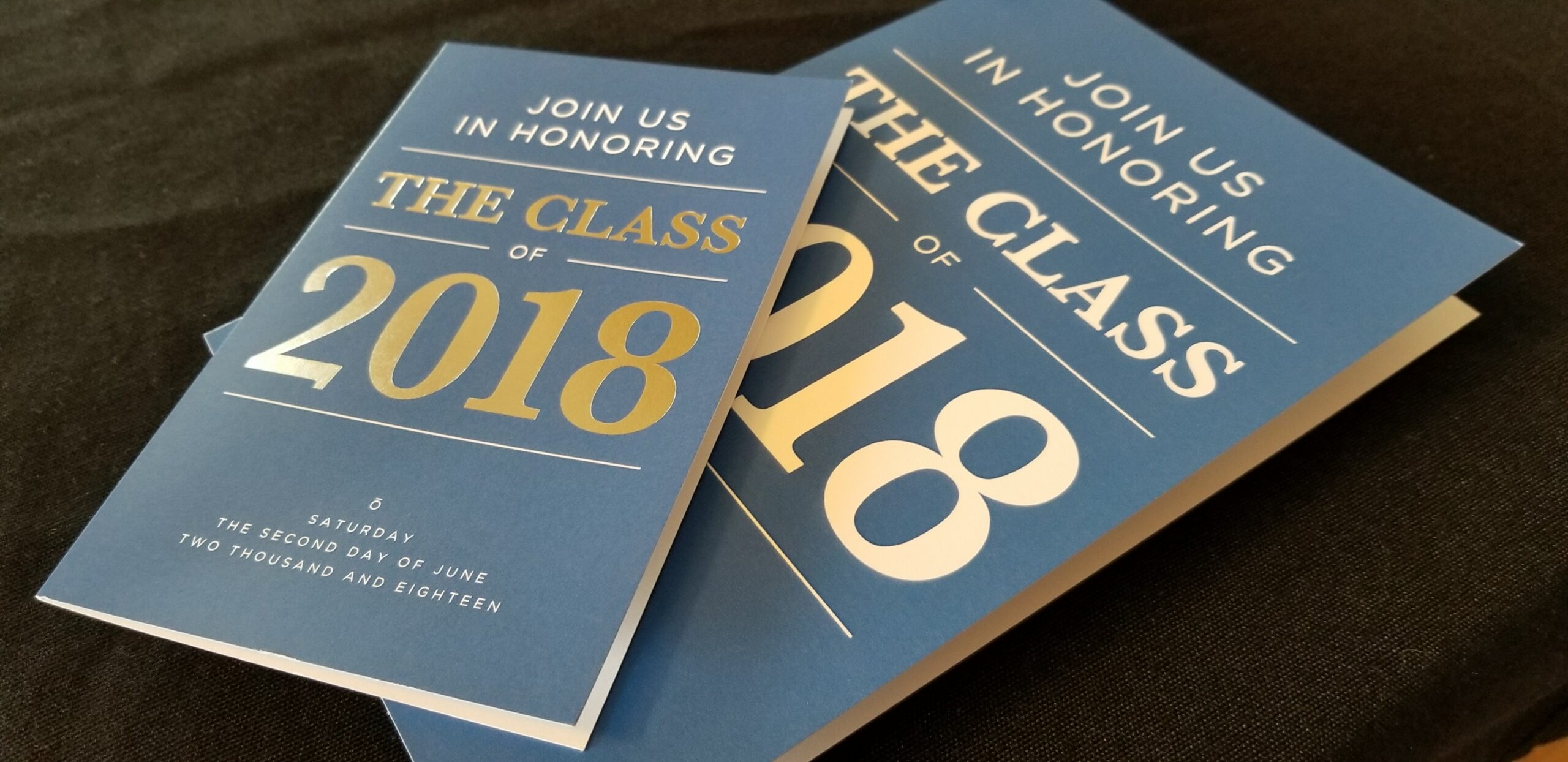 The ceremony ended with closing remarks by, Executive Vice President, Cyrus Vatandoost.
"The marketplace is looking for people who can think "Outside the box", create, articulate and implement complex ideas. With the creative skills you have learned at Nossi College of Art, you have the aptitude to be a successful visual communicator."
The final piece of advice Cyrus gave was the importance of service in your career and life, offering the 2017 Nossi Student Ecuador Trip as a perfect example, "I was happy to hear their most memorable moment was not the beaches or the food they ate, but the small school they visited."
They now understand how service fills the souls and can provide the energy you need to find success. I hope that all of you sitting here strive to find ways to give back and help mankind."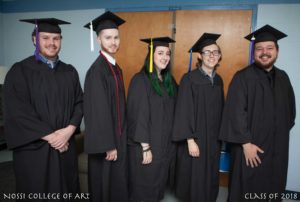 All of us from Nossi College of Art would like to express gratitude for the impact each student made on our college and for the support their loved ones provided throughout their journey. To view and purchase 2018 graduation photos, please visit this link.
How would you describe your personal brand and how do you express your brand in your art? Do you consider a portfolio an extension of your personal brand? We would love to hear, tweet us @nossicollegeart.
Nossi 2018 College Graduation Invitation and Program designed by 2018 graduate, Kristopher Hale. View more of Kris' work here.
For more tips on personal branding, Regina recommends the book, "Saying I Do to Your Career" by Dr. Raymond Holmes.