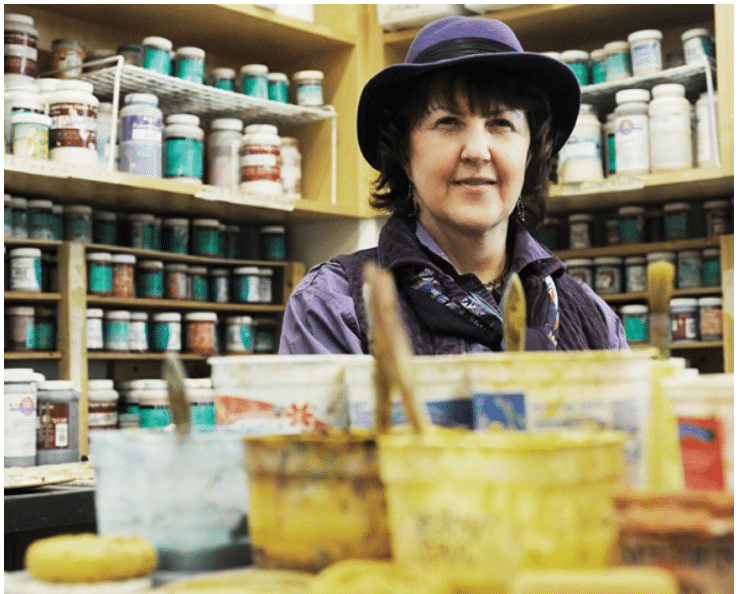 Photograph by Anthony Scarlati; Appearing in April 2014 Nashville Arts Magazine
Susan DeMay is a general education expert for Nossi College of Art and sits on our advisory board. Her goal every year is to analyze our general education courses in our bachelor degree programs. She reviews every course's syllabus and textbook to examine the content of each course. She issues an annual statement for the Accrediting Commission to confirm that Nossi's General Education courses are collegiate-level courses. All colleges must go through the appropriate accrediting channels to ensure they are following the correct protocols. Susan has consistently praised our courses and evaluates them as being above average.
Susan is a professor at Vanderbilt University and a studio artist – her medium? Clay. Read more about DeMay and her love of this moldable medium in Nashville Arts Magazine (starts on page 92). We are very proud of all her hard work and this recognition.
Susan has been an advisory board member for three years and attends meetings twice a year at Nossi College of Art.