Bohan is an award-winning advertising agency located in Nashville, Tenn., focusing on local and national clients ranging in a variety of industries. Two members of their team visited Nossi College of Art to host a Career Conversation, highlighting frequently asked questions including:
What is advertising?
How does an ad agency work?
Where would I fit in?
Why should women, especially women of color, pursue a career in advertising?
While here, they also encouraged students to participate in Ad Women for All Women (AWFAW), a diversity and inclusion initiative launched in 2016 by bohan. This event helps to address the lack of women of color and women in leadership in the advertising and marketing fields. Bohan hosted this second annual mini-conference in October at their agency's offices in Nashville's Gulch district.
"Our goal with AWFAW is to create a program that advertising and marketing agencies across the country can introduce in their own markets to foster the diversity and inclusion that our industry needs," explained Shari Day, bohan president and CEO. "Singleton Beato lives and breathes what bohan seeks to accomplish with AWFAW, and she is an incredible resource of knowledge for these young women."
The conference's keynote address was delivered by Singleton Beato, chief diversity and engagement officer at McCann Worldgroup, a leading global marketing services company.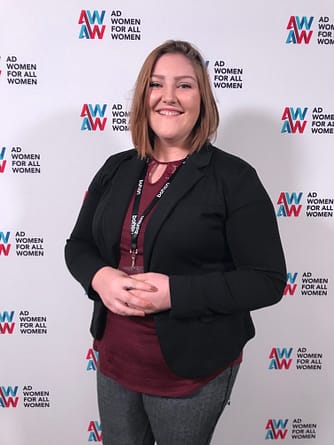 Kaitlin Pointer, a Nossi College of Art photography student took advantage of this opportunity to learn more about being part of the agency world after graduation. "I had a fantastic time and networked with a ton of people," Pointer said. "The speakers were all strong, intelligent women, which was awesome! Everyone at bohan was wonderful and they created an environment that welcomed questions and conversations."
This free conference encouraged college-aged women to network with advertising and marketing industry leaders and agency executives. Following the success of its inaugural year, the capacity for this year's conference was increased and 36 attendees from Nossi College of Art, Belmont University, Fisk University, Lipscomb University, Middle Tennessee State University, Tennessee State University and the University of Tennessee-Knoxville.
"Increasing diversity in advertising is absolutely critical to ensure that our agencies have the right mix of talent to best serve our clients," said Beato. "Reaching women at a young age, just as they are building the foundation of their careers, is a great way to demonstrate our interest in the unique perspectives that women from all backgrounds can bring into our agencies. This is an important effort to create the change we want and need to see in the marketing and advertising industries."
AWFAW also featured interdisciplinary panels with bohan employees that provide an overview of the types of career paths available within the agency environment. Other speakers included professor, consultant and author Ariel Ellis and Celeste Stein, executive associate to the dean and marketing liaison at Meharry Medical College.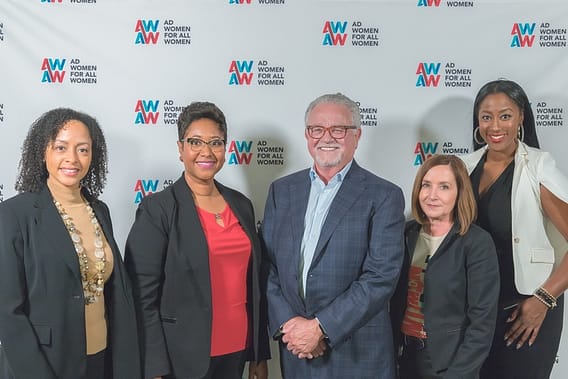 (From Left to Right: Singleton Beato, chief diversity and engagement officer at McCann Worldgroup; Celeste Stein, executive associate to the dean and marketing liaison at Meharry Medical College; David Bohan, bohan chairman; Shari Day, bohan president and CEO; and Ariel Ellis, professor, consultant and author.)
Recognized for its outstanding culture by Advertising Age's "Best Small Agency Awards," bohan has made a continued commitment to making its agency an outstanding place to work for all employees. AWFAW is an outgrowth of the agency's organizational structure of core bands that handle individual clients as well as greater agency initiatives. AWFAW was developed by bohan's Women's Band. Learn more about jobs at bohan by visiting their website.
Are you ready to learn more about Nossi College of Art and how we are an education leader for professional arts careers? We focus on bachelors and associate degrees in photography, video, web design, interactive design, graphic design and illustration. Ready to take action, click here.