Walking down a hallway in Antioch, a giant orca jumps out of the ocean, it's black and white, slippery skin glittery from the water droplets. The orca is playing with her new friend, a vivid, pink octopus wildly waving its tentacles. The children's eyes light up as they watch the scene unfold in their imagination.
"When Lance sent me proofs, I loved the sea world [mural]," said Marcus Meneese, Director of Stronger than my Father, a non-profit based in Antioch, Tenn. "We want the kids to have something fun to look at every afternoon, something that will inspire them to live out their dreams."
Stronger Than My Father was excited to showcase three murals commissioned by Lance Askins during their Grand Opening featuring Mayor Megan Barry. The non-profit is an after-school program designed to give encouragement and education assistance to students in kindergarten through eighth grades within the Antioch Community.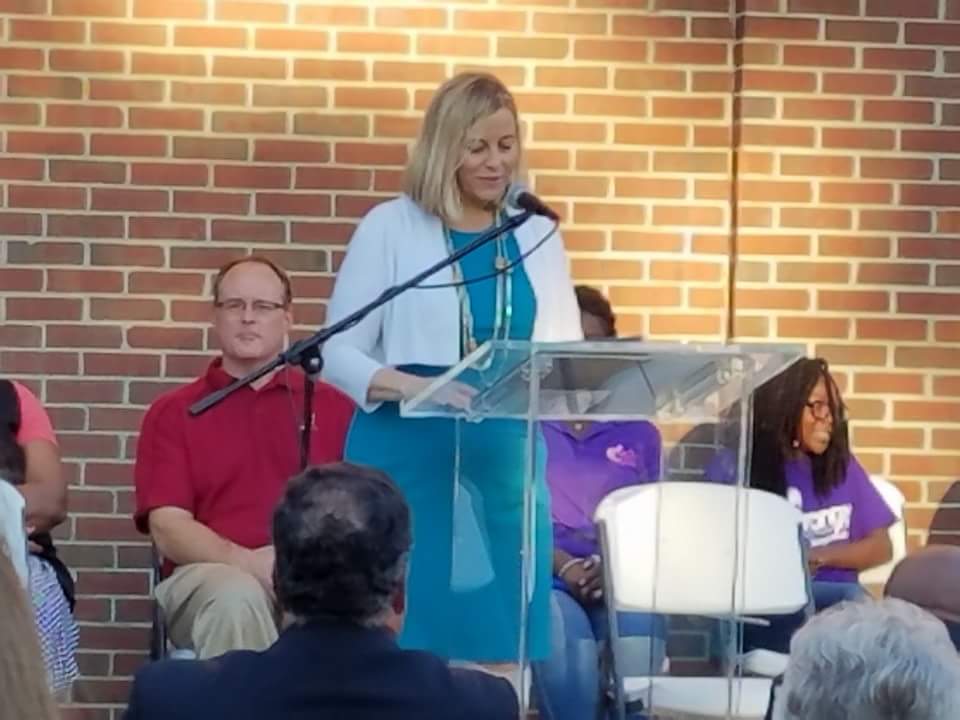 "After listening to what Marcus was trying to achieve with this new community center, I was excited to be part of the project," said Lance.
"This organization helps children who do not have a father figure at home," he continued. "Kids who grow up in single-parent homes need some kind of guidance. [Marcus] is trying to help these young people get pointed in the right direction so they can get a good start in life and achieve their own goals."
Lance is currently getting his degree at Nossi College of Art in Commercial Illustration. Working on projects outside the classroom is a great way to meet potential clients and gain valuable experience in the professional world.
Starting with a pencil, a sketchpad and a list of ideas, Marcus and Lance drafted outlines for each mural. In addition to the underwater sea mural, Lance also designed an interactive mural in Stronger than My Father's main stairwell, featuring 10 people walking up and down the steps. There is a baby climbing the stairs, little kids, a mother and daughter pair, a father and son pair and a young man walking down. Students and children who take the steps can walk up every day with their painted friends.
From the fish to the animals to the people, all of the intimate details were sketched and painted by hand. Lance is a strong, free hand artist who can work on large-scale projects like the 20-foot sea world mural to the detailed people walking the stairs. The third mural, called HOPE, emphasized words used every day at Stronger Than My Father: Educate, Inspire and Transform. Stepping back, you can see those words being cast to form a much larger image, the word HOPE.
"The HOPE mural is my favorite because I want kids to look at that every day and know they have hope when they come to our programs," said Marcus. "We will provide every resource that we can through connections to help kids live out their purpose."
To help complete the project, Lance hired five of his fellow Nossi College artists because the work came in during an important timeline – finals week. Knowing how to manage your time as well as your priorities was a key aspect of this project, which originally had a month to complete the project. Since the mayor was making an appearance, the schedule moved up and so did the deadline.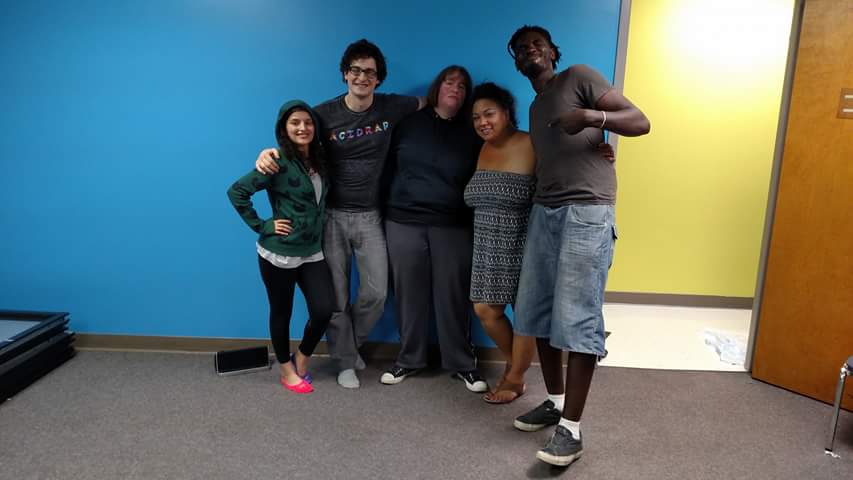 "I was literally running from the building, back to school, and then leaving school at night to run back to the building," said Lance. He follows up with a laugh, "I'm just happy I made it out of the semester!"
The Open House was on August 11 and they officially started programming on August 29. Stronger than my Father has three classrooms, a kitchen and a full basketball court to share with its students – all donated by Smith Springs Church. If you are wanting to make an impact like Lance, consider donating an hour a week to be a Strong Than My Father mentor. Email Marcus Meneese for more information.
STMF | Hope Leadership Academy | Highlights from Marsha E McDougal on Vimeo
If you are looking to add some creative work to your space, consider reaching out to Lance via email, bleufntsy@gmail.com and follow him on Facebook. View and purchase some of his Tshirt Art. In addition to murals, Lance also creates book illustrations, editorial illustrations, cartoons and comics.
"It is not work when you enjoy what you do, and I enjoy all of it," said Lance as he smiles. "Artists have to put in the time to achieve a certain excellence for themselves to meet personal goals."