My day began at the Battelle Grand Ballroom where the finals for the Arnold Classic Bodybuilding Festival were held, as I walk in, their huge logo was lit up on stage. I was excited to meet Matt Lorz, the Media Coordinator I had been working with to earn media passes for this event. He hooked me up for the whole weekend, allowing me access to photograph various body building events and activities.
My first stop, the convention center where hundreds of vendors from the expo were setting to display products or services to the expected crowd of over one hundred thousand! I walked around the expo during setup to understand the flow of the event and decide how to cover each event. I ran into a friend setting up his booth for Military Muscle. Their motto is to promote and rehabilitate total body and mind through fitness. You can connect with them on Facebook, Instagram and Youtube. I took a photo of the team after they regrouped from unloading some of the merchandise they had brought with them.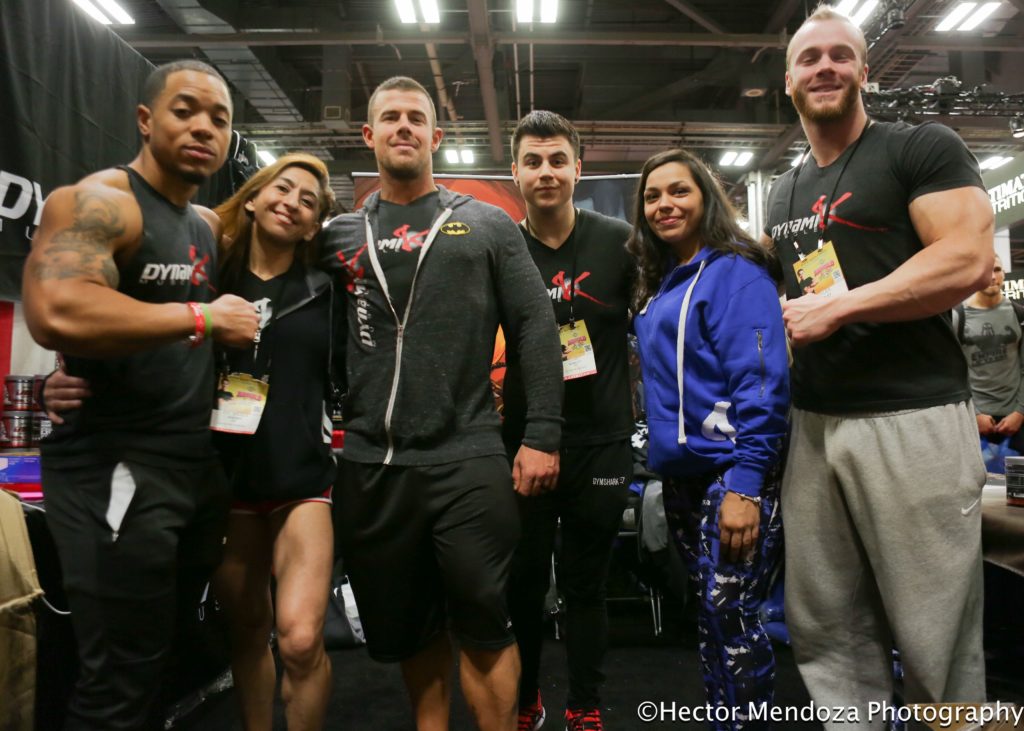 Heading back to the ballroom, the Women's Physique was up first. Highly respected photographers and fitness personalities were amongst the groups of people. After months of intense training, these ladies were competing to become part of the International Federation of BodyBuilding. Only the best competitor wins a "pro card," based on the best physique. The most symmetrical muscular yet maintaining femininity would win.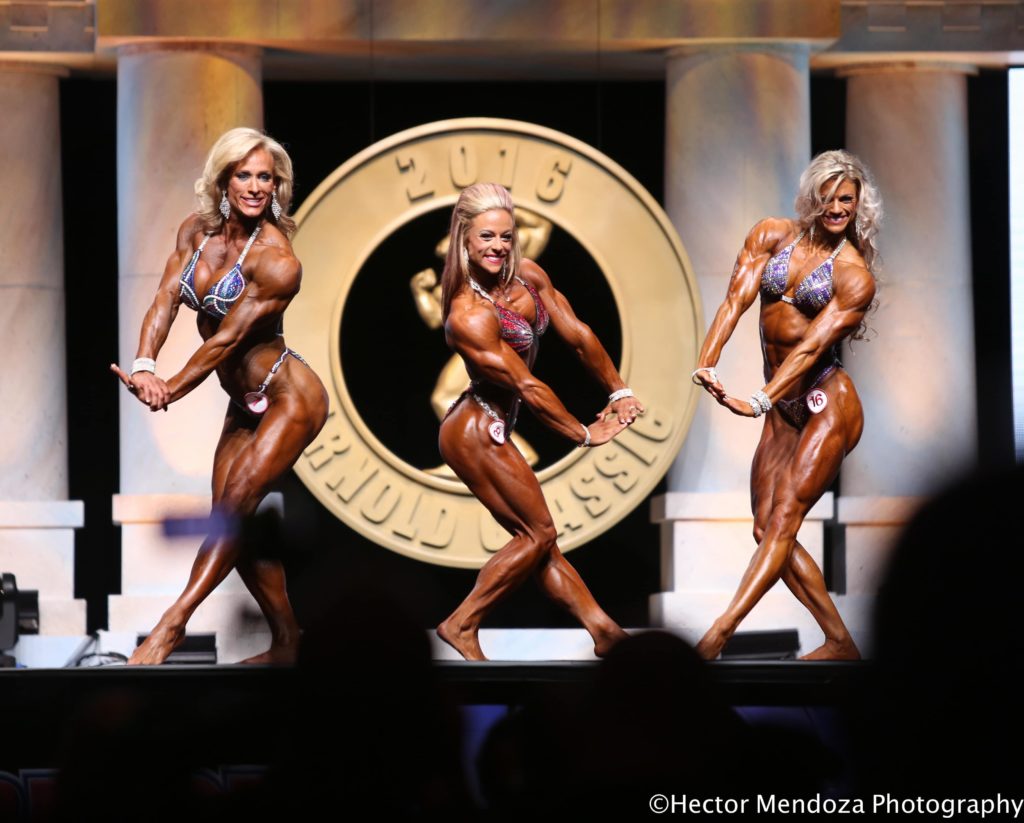 That evening, I attended the IFBB Pro Meet and Greet where fans are eager to speak with IFBB competitors of all classes – both men and women. From setting up autographs to taking posed pictures, fans enjoyed the time they had to speak with these motivational bodybuilders, wishing them good luck on the upcoming competitions.
The halls of the convention center were packed with people talking with bodybuilders, trying out obstacle courses and listening to demonstrations where businesses were eager to get participants to pay for their products. It reminded me of a modern day Renaissance Festival for the BodyBuilding Enthusiasts.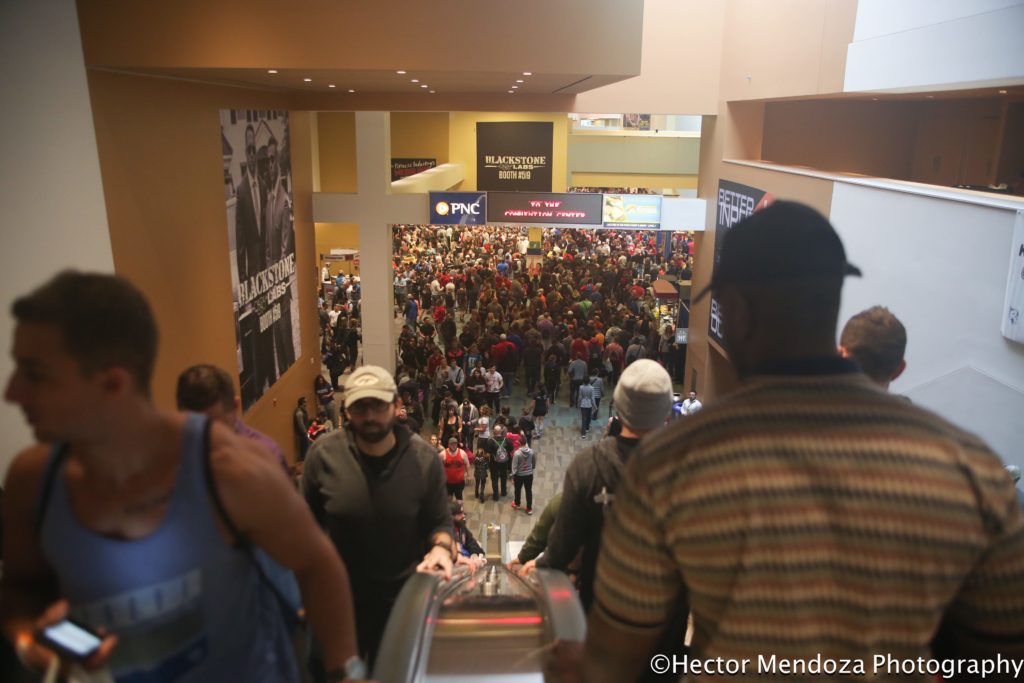 Just outside the entrance to the Expo doors, a strongman demonstration where brick dumbells of all different weights were being lifted. Down the hall from that exhibit, a jump rope demonstration quickly caught my attention. Tricks and turns – flips and handstands were executed, while jumping two ropes at one time.
I was getting a bit drained from the non-stop walking throughout the day, while staring at the various competitions,  something really got my attention. A down-syndrome competitor who pressed 350 lbs, with ease. He rose and let out a massive roar of success as he posed, then walked off as onlookers cheered for him. As he walked off, my batteries had died on me, ending my Friday.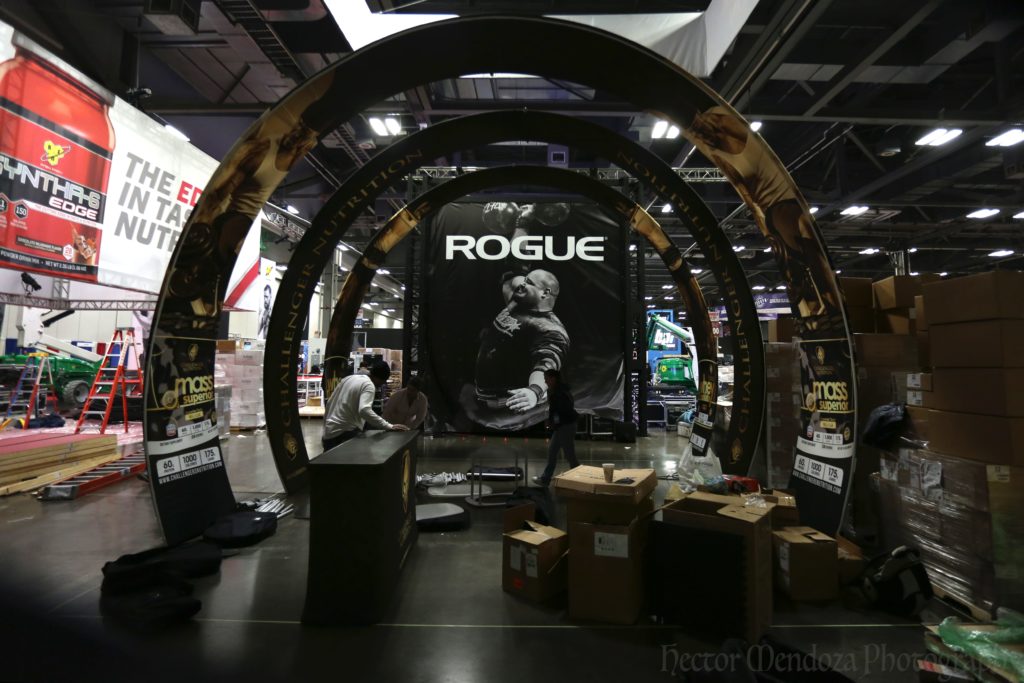 Saturday morning was rumored to be the busiest day of them all. I found the rumors were absolutely true. The line to head to the Expo was at least half a mile long. Entering the Expo was insane, doubling the amount of people from Friday. WWE NXT wrestling was present in the exact location where the powerlifting/strongman event was going on the day before. The ring was up, wrestling matches going on and being televised live from the expo. I watched a few wrestling matches which lead to a WWE NXT Women's Champion Defense Title Match. The Woman's Champion Bailey had a long, competitive match, but Bailey came out the victor.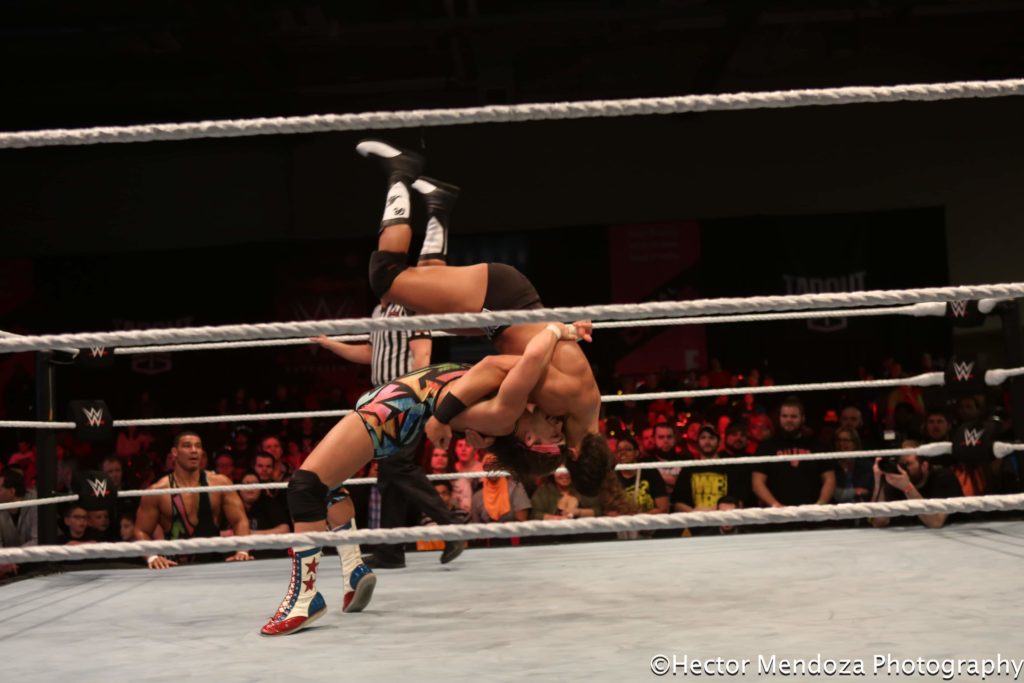 Moving through the aisles, I found a table of medals being awarded to the winning competitors. Gold, Silver and Bronze; they looked beautiful. I wandered into several rooms and witnessed boxing, Sambo matches and sword demonstrations. It was during the demonstrations that Arnold Schwarzenegger entered the room. He stopped by to say hello but with in 2 minutes, he was gone. I tried to follow, but security was tight and swift.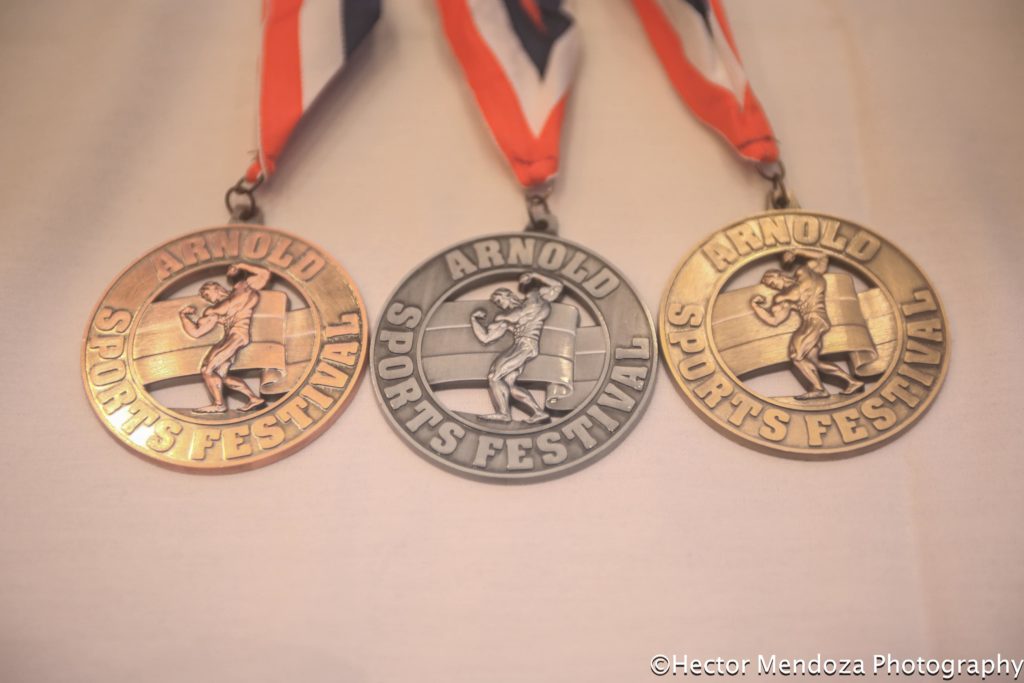 Sunday was last day of the event and luckily fewer people attended so I could get even better access. Once inside the expo, a few wrestling matches were unfolding. After a few matches, there was a "tryout" that some people signed up for on Friday. Blowing his whistle, the coach commanded trainees to execute specific exercises. It was a process of elimination to see who had what it took, physically, but could also to win the crowd's favor to stay in.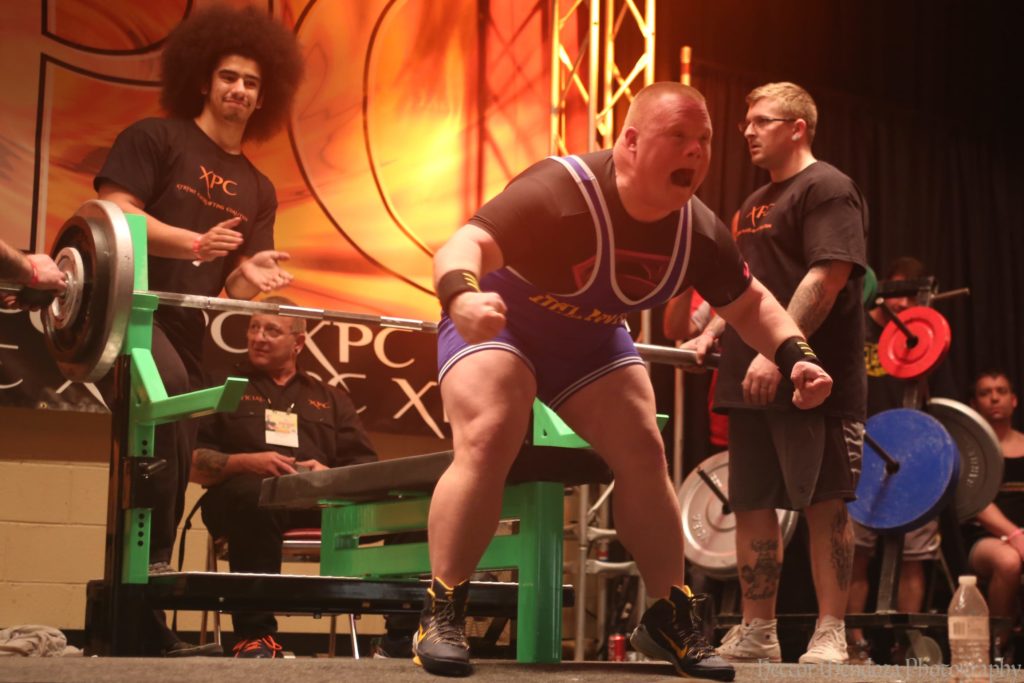 My last loop around the Expo, I found the 2016 Arnold Classic Champion Kai Greene. His booth contained his supplement line, Dynamic Muscle. I was able to speak to the person in charge of the booth and see if I could get a few shots. There was so many people waiting for Kai Greene for a photo opportunity and meet and greeters there that I took whatever shots I could and left the area. It was a terrific event nonetheless. For my first time with a camera and a media pass; I must say that this was a weekend for the books.